Instructions for Patients Coming To Our Office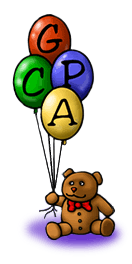 Patients arriving to our office for a visit will need to call our main number, (978) 927-4980, #2, to announce your arrival before entering the building. Front desk staff will collect insurance and demographic information from you. Then one of the nurses will call your cell phone when your exam room is ready and you may go directly to your exam room.
Patients and their parent/guardian will receive a COVID-19 screening before treatment. Masks must be worn at all times in our office. Masks should not be placed on young children under age 2 years old.
If you are signed up for the GCPA Patient Portal, please complete the forms online before arriving. This will help to expedite the visit. If you are not currently using the Portal, you may click on the links to the forms below that correspond to your visit and complete them and bring them to your appointment.