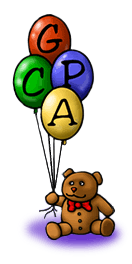 Online Forms to Complete For Your Well Visit
All patient should complete the GCPA Family History form
For 16, 20 and 24 month Well Visits,

please complete the M-CHAT form

For 4 – 17 Year Old Well Visits,

please complete the PSC-17 form

For 18+ Year Old Well Visits,

please complete the PHQ-9 form
For 1 month Well Visits,

please complete the EPDS form

For 2, 4, 6, 9, 12, and 16 month Well Visits,

please complete the BPSC form

For 20 month, 2 Year, and 3 Year Old Well Visits,

please complete the PPSC form
Garden City Pediatric's Services - Medical Records:
An Authorization to Release Medical Records form must be completed in order to have your child's medical record copied and forwarded to another physician or elsewhere. This form may be completed either at our office or printed from this page. If you download the form from this site, you can either fax (978-922-9115) or mail it to our office.
Garden City Pediatric Associates
83 Herrick Street,
Suite 1003
Beverly, MA 01915
978-927-4980
We require 5-7 business days to copy and forward your chart.
If you have transferred to another practice or have not been seen at our office in over three years, your child's chart is transferred to our storage facility. The complete original chart will be kept in storage for seven years from the last contact date. If your child's record has been forwarded to our storage facility, it may take several additional days to have copies or forms completed.
Please note that due to costs associated with toner, paper, and staff time; there is a fee for records copy subject to volume copied, up to a maximum of $50. Please notify our staff if you have any questions regarding this policy.
If you just need a copy of immunization records, please click here.