Garden City Pediatric's Services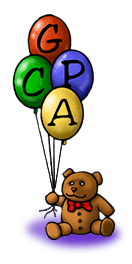 Appointments:
Appointments for physical examinations may be arranged by calling 978-927-4980 extension 7 or when you are in the office for another appointment. If your child has had a recent physical examination and you need a form filled out for school or day care, another examination may not be required. Please provide our office with the form, having filled in all identifying information, and we will mail the completed form to you. Because we have so many requests, there may be a short delay. Please try to plan ahead.
Insurance cards should be presented, and co-payments made at each visit. We urge you to bring your card at all times. This will help us to avoid any billing issues that might otherwise result from incomplete information. If for some reason you are unable to keep a scheduled appointment, please let us know right away. Failure to do so may result in a missed appointment charge. It is also critical to inform us of any changes in address, phone number or guardianship that might occur between visits in the event we need to reach you for any reason. This information may be reported to any of the nurses or front desk staff.
Same Day Appointments:
Appointments for sick children are scheduled throughout the day. Please be aware that same day sick visits are worked into your physician's existing schedule for that day. It is our goal to see every patient who needs our care, however if your child is well enough to attend a full day of school or daycare, a same day appointment may not be necessary. Our nurses are experts at providing telephone advice about how to provide comfort care for your child.
Please call our office during regular business hours for a same day appointment if your child has:
An earache or draining ear
Pain or burning urination
Blood in the urine
Fever in less than 3 months of age
Fever and wheezing
Fever over 4 days and not previously seen
After Hours Emergencies:
Whenever the office is closed a physician is always available. Calls during these times should be limited to urgent problems. To reach us, call 978-927-4980. The answering service will relay the message. You will receive a call from a pediatric nurse working with the doctor on call. These providers are highly skilled, knowledgeable professionals and have been thoroughly instructed in our protocols for patient care. They can answer many of your telephone questions. For special problems, they will consult with the physician on call.
For life-threatening emergencies you should call 911 or seek help at the closest emergency room. For other urgent situations, we recommend you call our office first for advice. When emergency room care is warranted, we generally recommend you take your child to Beverly Hospital. Beverly Hospital is staffed with pediatricians from Boston Childrens Hospital at all times, who often see the pediatric patients in the ER and are always available to the emergency room doctors to ensure that children receive age-appropriate care.
Walk In Policy:
Garden City Pediatrics is committed to the delivery of the highest quality and timely care for all of our patients. In order to be fair to our scheduled patients, we are clarifying our policy about non-emergent walk in visits.
Should you come to the office to be seen without an appointment you will be asked to take a seat until a triage nurse is available to assist you
You can anticipate a waiting time as our triage nurses are busy taking calls. At the first opportunity, one will talk with you to assess your needs
Please be aware that if your child needs to be seen an appointment will be scheduled according to the availability of your provider
In the case of a true, non-life threatening emergency, a call to the office emergency line is still your best option for a prompt decision concerning the best care for your child
Although Garden City Pediatrics does not want to discourage you from seeking treatment when needed, this office is set up to accommodate scheduled appointments. We always encourage you to call our triage line so that we may provide the best care for your child, which includes scheduling same day appointments as needed.
This policy has been put in place to best serve the needs of all our patients in a fair and equitable manner.
Telephone Advice:
Many issues do not require an office visit, but can be dealt with by telephone. Our nurses are highly skilled, knowledgeable professionals and have been thoroughly instructed in our protocols for patient care. They can answer many of your telephone questions. They will often suggest remedies to care for your child at home. It is helpful to keep a pad and pencil near the phone, and have the phone number of your pharmacy available. All telephone advice is reviewed by the physician.
Call times:
Some of our physicians have a call-in time in the morning to answer routine questions. Other physicians prefer that you leave a message with the triage nurses so they can call you back between patients or at the end of the day. Call time can be used to discuss problems and concerns that you feel need to be discussed with your physician only. Some of the physicians will schedule same day appointments during this time as well. Questions of a more urgent nature should not wait until the call time.
| Physician | Days | Call Time | Telephone |
| --- | --- | --- | --- |
| Suzanne F. Graves, M.D. | M, Tu, Th, F | 7:00 am – 7:30 am | (978) 525-3441 |
| Elizabeth H. Humphreys, M.D. | W, F | 7:30 am – 8:00 am | (978) 468-2153 |
Referrals:
For many insurance plans you need a referral to see a specialist. It is your responsibility to know if a referral is needed. To obtain a referral, please call our referral line, at 978-927-4980 extension 3, after you have scheduled the appointment with the specialist. You will need to provide the name of the specialist and the date of the appointment. It generally takes 3-5 days to process a referral. You may need to call our referral line to find out if a specialist is acceptable to your insurer. Due to the large volume of referrals we process, two weeks advance notice of the referral appointment is desired. This will give the staff plenty of time to complete any paperwork and get notice to the specialist's office.
Check up & Immunization Schedule
We suggest that you plan to arrange your child's check-ups and well visits at the following intervals. This is a general guide that may vary from one doctor to another, or be tailored to a particular child. It is very important that infants and toddlers receive their vaccines on time to keep them healthy and protected. Older children should be seen every year for a complete physical exam. We look forward to working with you to keep your child healthy.
| Age | Immunization and Tests |
| --- | --- |
| Birth | Hep B |
| First Week | Weight Check |
| 1 Month | Hep B |
| 2 Months | DTaP-IPV-HIB, PCV13, Rota |
| 4 Months | DTaP-IPV-HIB, PCV13, Rota |
| 6 Months | DTaP-IPV-HIB, PCV13, Rota |
| 9 Months | Hep B |
| 12 Months | MMR, PCV13, Hep A, Hgb/lead |
| 16 Months | DTaP, HIB, Varicella |
| 20 Months | Hep A |
| 2 Years | Hgb/lead |
| 3 Years | Hgb/lead |
| 4 Years | DTaP-, IPV, MMRV |
| 5 Years and up | Yearly physical exams – for all school age children and teenagers |
| 11-12 years | Tdap, Meningococcal, HPV |
| Adolescent | HPV series |
| 16 Years | Meningococcal booster |
| 17 Years | Lipid panel |
Parent Stress Hotline: 1-800-632-8188
Poison Control Center: 1-800- 682-9211