A Message from Garden City Pediatric Associates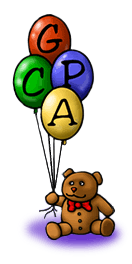 We hope this letter finds you and your family well. As we prepare to enter the next phase of the COVID-19 pandemic, we continue to be here for you. We would like to take this opportunity to encourage you to check in with your pediatrician! We want to hear from you. We are ready and equipped to care for your health needs while keeping you healthy and safe. We want to answer some questions you may have about your child's care.
Garden City Pediatric Associates IS OPEN!
Our office is open and available to take your call. We are able to address many of your child's needs using video conferencing or telemedicine. In addition, we know that some concerns are better addressed in person. We continue to be open EVERY day and provide a safe environment to receive care for any matters that we are unable to address via telemedicine.
Please, do not wait to seek care
We are here to work with you and your family to help manage your child's health. If your child has a chronic medical condition, your concerns may have kept you from seeking care in recent months. We want to assure you that we have created safe and accessible ways to care for your child. Please call us so we can determine which type of visit best fits your needs.
What if my child has COVID-19 symptoms?
Please call us if your child is experiencing symptoms including cough, shortness of breath, difficulty breathing, fever, chills, muscle pain, sore throat, vomiting, diarrhea, or loss of taste or smell. These symptoms may be consistent with COVID-19 infection and we can offer advice about caring for your child. Testing, when appropriate, is available and can be coordinated through our office.
Please know that we are here for you!
Both the CDC (Center for Disease Control) and the AAP (American Academy of Pediatrics) continue to consider pediatric well child care an essential part of medical care. It is vitally important that we continue to immunize our children against vaccine preventable diseases such as measles, pertussis, pneumonia and meningitis. Our priority remains to keep our patients healthy and safe
Thank you for entrusting us with your child's care while we navigate this public health emergency. We care deeply about your child's health and safety and look forward to hearing from you soon.
Sincerely,
Garden City Pediatric Associates