COVID Update – September 2021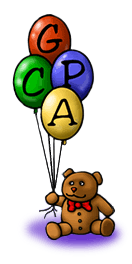 Garden City Pediatrics remains fully open for all of your children's health care needs. We remain committed to providing both routine and urgent care for our patients. We strongly encourage you to keep up-to-date on regular visits and all recommended vaccines. These important preventative measures keep your children healthy. Our office continues to follow all recommended procedures and protocols to ensure the safety of our patients and staff. GCPA staff members are required to be fully immunized, and must obtain a COVID test if they develop symptoms.
Masks are required for all patients and family members (over 2 years old) at all times when you are in our office, and for all staff. This offers protection for our more vulnerable patients and is in accordance with the state mandate that requires masks to be worn in health care settings.
When you arrive at our office for an appointment, please call from the parking lot so we can direct you to an exam room. Please inform our staff about any COVID symptoms or exposures. If you or your family member has a positive test or a current COVID infection, please reschedule routine care to avoid exposing others. If you have COVID 19 you should be strictly isolating at home.
We strongly recommend the COVID vaccine for everyone who is eligible (currently ages 12 and up) as this is the best way to prevent the illness and stop the spread of COVID 19. While children generally have milder disease, newer variants have caused a higher rate of illness in young people and more pediatric hospitalizations. The mRNA vaccines remain extremely effective at preventing serious illness, and side effects are very rare. Millions of doses have been administered and we remain confident in the safety of the Pfizer and Moderna vaccines.
GCPA has the Pfizer vaccine available in our office. There is no cost to patients for the vaccine. To schedule an appointment for the vaccine in our office, call 978-927-4980.
If your child has been exposed, or needs a test to attend school or participate in sports, we can order this testing at the Lahey Outpatient Center in Danvers (LOCD). Alternatively, you can obtain a test at one of the Stop The Spread testing sites. For patients with symptoms who need to be seen by one of our providers, we can perform testing in our office or obtain a sample to send to the hospital.
Results of a negative COVID test performed at GCPA or LOCD will be communicated to families by email or text, and available on the patient portal. You will not receive a phone call. Please be sure we have a current email address. Please call our office with your results if you are tested elsewhere.
We fully support the current mask mandates for school attendance. This is critically important to protect children who are too young to be vaccinated. Overwhelming scientific evidence demonstrates that masks prevent the spread of COVID 19, and create a safe environment for children to attend school in person. The pediatric practices affiliated with Beverly Hospital have agreed not to provide waivers to the mask mandate. GCPA will not provide any waivers to excuse patients from wearing masks where it is required.
Many colleges and employers are requiring COVID vaccination for attendance. GCPA will not provide any waivers to excuse patients from getting vaccinated where it is mandated.