Behavioral Health Services
Laura E. Carlson, LICSW
Laura Carlson is a new addition to the team at Garden City Pediatric Associates. She is a Licensed Independent Clinical Social Worker (LICSW) and has more than 15 years of experience working with children and families.
Laura grew up in the Philadelphia area and moved to Virginia where she received her bachelor's degree in Sociology from Roanoke College in 2005. In 2007, Laura received her Master's in Social Work from Boston College and began her career working for South Shore Mental Health as a school-based clinician within the Randolph Public Schools. Laura moved to the North Shore in 2013, where she continued her career as a School Adjustment Counselor working for the Manchester/Essex Regional School District.
While working in the schools, Laura provided individual treatment for students, led multiple groups (including social skills, behavior regulation, and anxiety), provided mental health trainings for staff and parents, supported families navigating IEP's and 504 plans, providing crisis response, and ongoing mental health management.
Laura is kept busy by being a mother of two young children and enjoys exploring the nature and beauty of the North Shore. She is thrilled to join Garden City's collaborative approach in meeting children and family's mental health needs.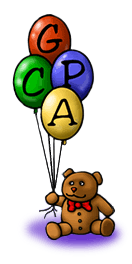 Wondering how Laura can help you and your family? Laura provides solution-focused behavioral health treatment and support to children and families around emotional and behavioral challenges:
Anxiety, depression, and ADHD
Worries and fears
Behavior management
Parent guidance and support
Support with major life transitions
Connection to community resources
Contact your physician regarding availability

Devyn Marie Mangrum, MS
Devyn Mangrum, MS is a clinical mental health counselor who has dedicated almost a decade to working with children and families. She obtained her Bachelor's degree in Psychology from Merrimack College in 2018 and went on to earn her Master's degree in Clinical Mental Health Counseling in 2022.
Throughout her career, Devyn has gained extensive experience in crisis management and intervention, and in supporting adolescents with anxiety and depression. She has also worked extensively with individuals on the autism spectrum, providing support and guidance to help them overcome behavioral challenges.
When Devyn is not working, she enjoys spending time with her family and exploring new walking trails with her dog Tulip. Devyn is excited to join the team at Garden City Pediatrics and is committed to making a positive impact on the lives of those she serves.