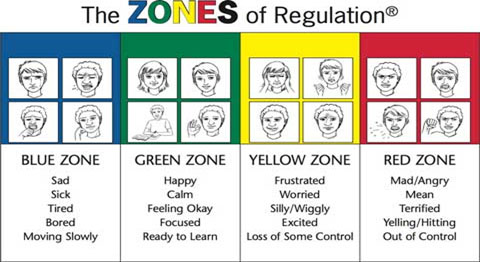 We are pleased to offer our solution- focused group counseling sessions, designed to foster self-regulation and emotional control with Garden City Pediatrics therapist:
Laura Carlson, LICSW
Laura will lead a six-week researched based group curriculum from 4:00-5:00 pm on:
Thursday, October 27th (Psychoeducational session for guardians)
Tuesday, November 1st
Thursday, November 3rd
Monday, November 7th
Tuesday, November 8th
Thursday, November 10th
All sessions will take place in-person at Garden City Pediatrics. Guardians are expected to attend the first informational session, and participants are expected to attend all five sessions.
This group is geared towards upper elementary school aged children (Grades 3rd-5th), who would benefit from additional support with self-regulation. Participants will learn skills that will help improve their ability to recognize and communicate how they are feeling, and develop tools that will help them move between "zones."
Some insurance will cover the cost. If insurance does not cover the cost, the program will be $300 for all six sessions. Space is limited to 6-8 participants. Group counseling sessions are only open to patients at Garden City Pediatrics.
Please call #978-927-4980, ext 1221 to sign up today!
*Masks will be required*