Mental Health Services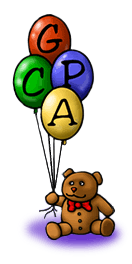 Garden City Pediatrics is pleased to announce our new affiliation with Family Counseling Associates, located in Suite 2005 of our building at 83 Herrick St, Beverly, MA. Family Counseling Associates at Garden City Pediatrics offers a number of services for your family, to include:
Depression and Anxiety Counseling
ADHD and Stress Management
Mood Disorder Treatment & Anger Management
Trauma & Grief Counseling
Eating Disorder Treatment for Bulimia, Anorexia and Binge Eating
Family Counseling Associates has treatment specific to children, teens and young adults. Appointments may be arranged in consultation with one of our providers or by calling
Family Counseling Associates directly at (978) 222- 3121. For more information please visit their website at https://www.fca-andover.com/fca-beverly-ma.html
Our Staff
Amanda Weintraub, LICSW
I am a Licensed Clinical Social Worker who has provided counseling to children, adolescents, families, and adults across the life spectrum for nearly 10 years. I have been told my style is warm, engaging, and dynamic. I received my Master's degree in Social Work from Simmons College in 2014. I have experience working in various settings including Community Mental Health, Boston Public School System, and Tufts Medical Center's Primary Care Practice.
I believe that overcoming anxiety, depression, PTSD and other forms of chronic and acute symptoms can happen within a collaborative and healing therapeutic relationship. My approach to therapy is largely based in Mindfulness based Cognitive-Behavioral Therapy, Internal Family Systems (IFS), and Eye Movement Desensitization and Reprocessing (EMDR). As a fundamental principle to my practice, I allow each of my client's unique strengths and expertise to guide our work together.
More Questions?
For more information email us at info@fca-andover.com

Sarah Slagsvol, LISCW
Sarah Slagsvol is an independently licensed clinical social worker, providing a warm, relational approach to support the emotional and behavioral needs of children, adolescents, young adults and parents. While considering the complex world in which young people are developing, Sarah is able to develop strategies with the client, and those around them, to address challenges interfering with wellbeing. Creating a safe, supportive, welcoming space for assessing and collaboratively treating individualized needs is Sarah's strength. Expressive therapy, Motivational Interviewing, yoga based Cognitive Behavioral Therapy and other mindfulness strategies are frequently utilized. Many other modalities are available, and will be considered as your hopes and goals for meetings are discussed.
Education and Experience
Sarah's career in helping others began with a Master of Social Work degree from the University of New York at Buffalo, followed by over ten years of experience with the emotional, behavioral and mental health needs of children, adolescents and families. She is experienced in working collaboratively with school supports, medical providers and other mental health service providers to ensure a child-focused, family centered approach to meeting those needs. Other experience includes substance abuse treatment for adolescents, play therapy, family therapy and risk assessment/safety planning.

Jessica Palmer, LISCW
Jessica Palmer is a Licensed Independent Clinical Social Worker (LICSW), who earned her Master's Degree from Salem State University. Jessica has over 8 years of experience with counseling children, adolescents, adults, families, and geriatric clients. Her practice is based in the belief that mental health is a large part of overall wellness. Jessica strives to be a provider that can assist clients in finding their best self, at any stage of life. She is passionate about working with all individuals with a culturally competent, and sensitive approach.
Jessica custom fits her therapeutic approach to each individual client. She recognizes that for children and teens, the world is changing more rapidly than ever before and these clients need a safe space to identify and discuss the challenges they are coping with. Jessica utilizes Motivational Interviewing, Psychoeducation, Cognitive Behavioral Therapy (CBT) and Narrative Therapy, with a focus on Mindfulness. What does this mean for Jessica's clients? It means that her overall goal is to support you in feeling better about yourself and where you are in life. Together, you will recognize, express, and release your feelings in a safe, friendly, and encouraging environment!
Jessica's areas of specialty include:
Attention Deficit Hyperactivity Disorder (ADHD), Disruptive Behavior Disorders, Substance Use Disorders, Trauma, Adjustment Disorders, Depression, and Anxiety as well as children with Autism Spectrum Disorder.

Danielle Dahlstrom, LMHC
I am a Licensed Mental Health Counselor with over 8 years of experience providing quality counseling services to children, adolescents, and families. I obtained my Master's degree in Marriage and Family Therapy in 2010 from Eastern Nazarene College. Since graduating, I have worked in a variety of clinical settings including community-based agencies, a college campus, and most recently a two-year volunteer program in Bucharest, Romania working with at-risk women and children. I have extensive experience collaborating with school systems, community and government based agencies, and medical professionals in order to provide clients with the most comprehensive and holistic clinical experience possible.
My approach is compassionate, collaborative and individualized. My clinical approach draws from components of Cognitive Behavioral Therapy, Psychoeducation, Child-Directed Play, Trauma Informed Care, and Attachment Theory. A safe, non-judgmental, friendly environment is what you will find in my practice. The lives of children and adolescents have become increasingly more challenging; it is my passion to see them thrive and live to their full potential.
Areas of Expertise:
Trauma, Attachment Disorders, ADHD, Depression, Anxiety, Foster care/adoption issues

Steven Zessis, LICSW
I am a Licensed Independent Clinical Social Worker with over 20 years experience providing help to youth, adults and families with mental health, social and relational struggles. Experience has shown me that each individual is unique and the process of making change (even positive change) brings with it a variety of questions and emotions. Using a person centered, holistic, strength goal driven approach, have been successful in helping individuals make change while managing many of the emotions that come up during this process. I use a mix of techniques from Developmental, Wraparound and Cognitive Behavioral approaches. Have experience with those struggling with: Anxiety, Depression, ADHD, relational/socialization issues, trauma and loss.
Education and Experience
I hold a Bachelors degree from Westfield State University and a Masters in Social Work from Simmons College. I have experience working with youth, families and adults in a variety of settings that includes: outpatient clinic, community/home based, facility based, schools and have experience working with most child serving systems.